China to strengthen IPR protection
China will better protect intellectual property rights (IPR) to improve the business environment and attract more foreign investors, a senior intellectual property official said on Tuesday.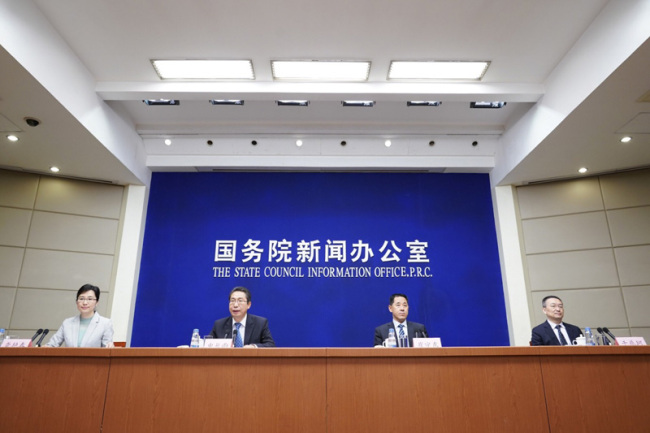 China's State Intellectual Property Office holds a press conference on China's property rights on April 24, 2018.
China treats IPR owned by domestic and foreign companies alike and gives them equal protection, Shen Changyu, director of the State Intellectual Property Office, said at a press conference held by the State Council Information Office.
He said that China adopted the Anti-unfair Competition Law last year and that the country's IPR protection has won recognition from US media and experts who consider it a leader among middle-income countries.
In 2017, Chinese courts settled 203,000 IPR related cases, an increase of 38.38% year-on-year. A total of 7,157 people were charged. The police also investigated and dealt with 17,000 cases of alleged IPR infringement or of manufacture or sale of counterfeit goods, involving a combined sum of 6.46 billion yuan (US$1.02 billion).
Society's approval rating for the state's stricter IPR protection rose to 76.69 out of 100 last year, Shen said, citing a survey.
In 2017, China applied for 1.38 million invention patents, ranked among the top in the world for the seventh year. It made 51,000 Patent Cooperation Treaty patent applications, ranking the second in the world. It also made 4,810 Madrid Protocol trademark applications, ranking the third in the world.
Shen said China strengthened IPR protection not just because it is an international obligation but also because it is a demand of the country's own development.
He said IPR protection will improve in areas including rights authorization, administrative enforcement, judicial protection, arbitration, and sector self-regulation.